1351
Rapid Response Assignments
2393
Per Diem Assignments
A world of possibilities—right in your hand. 
Get tailored job search results for the way you want to live and work.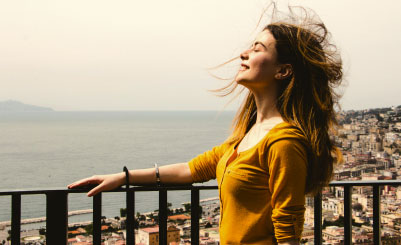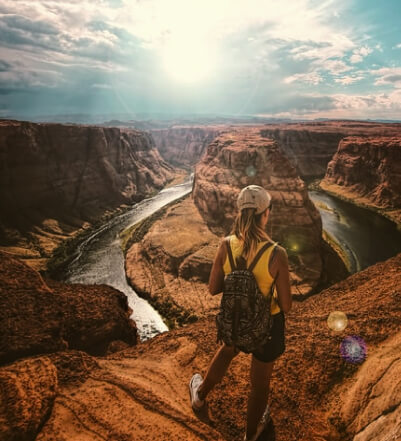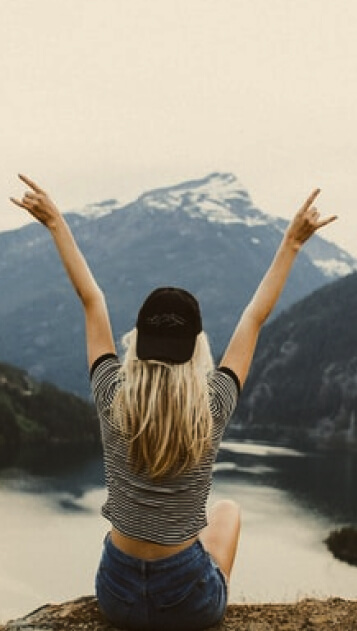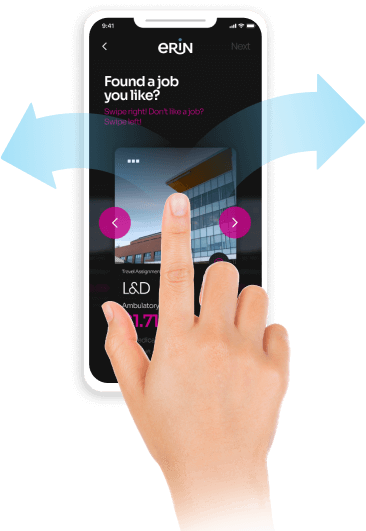 Swipe right if you like it.  
Quickly narrow your search from thousands of jobs to that just-right one.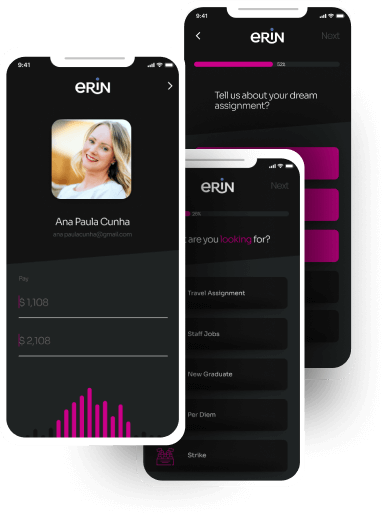 Relevant results tailored to the one-and-only you.
More than just jobs, eRiN shows you the right jobs.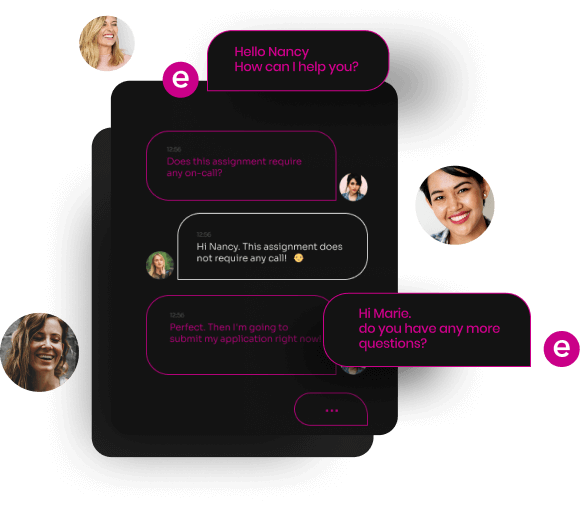 24-7 In-app support  
Help is never more than just a tap away.
See why nurses love eRiN
Get the scoop from happy nurses everywhere.
Jeremy B.
I think all nurses will use this!
Erica M.
eRiN is definitely going to help me find my dream assignment.
Heidi B.
Oh wow! This app has absolutely everything I usually have to research myself. It's so easy!
Sarah S.
How did you do this? This saves me SO much time!